Rapid Response Diagnostic Evaluations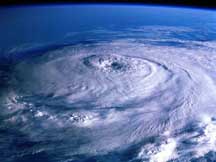 SkyeTec's Catastrophic Response services provide rapid response diagnostic evaluations for large-scale damages to structures. Our consultants diagnose indoor air quality issues related to moisture intrusion, water leaks, microbial growth, and pressurization problems that can arise during and after construction. Diagnostic assessment reports help address the cause and origin of the concerns, as well as remedial actions required to correct the issue along with guidance to prevent reoccurrence.
SkyeTec strategically places contractors throughout the U.S. to provide quick catastrophic response to both predictable and sudden disasters. Trust our highly-trained professionals to handle even the most delicate situation with discretion, professionalism and empathy.
Consultant on-site diagnostic assessment consists of:
Interview of a property representative(s)
Visual assessment of interior and exterior areas
Moisture survey and a bore-scope evaluation (if necessary)
Development and implementation of an on-site sampling strategy (if required)
Utilization of appropriate diagnostic technology
Measurement of temperature and relative humidity
Diagnostic assessment report with conclusions, recommendations, and remediation protocol
Order Catastrophic Response Services online, by phone at 1.866.SKYETEC or email us today!